Manage Resources
Manage Resources Page displays an overview of your entire teams of people. 
Use this page to manage your company's resources. You can quickly: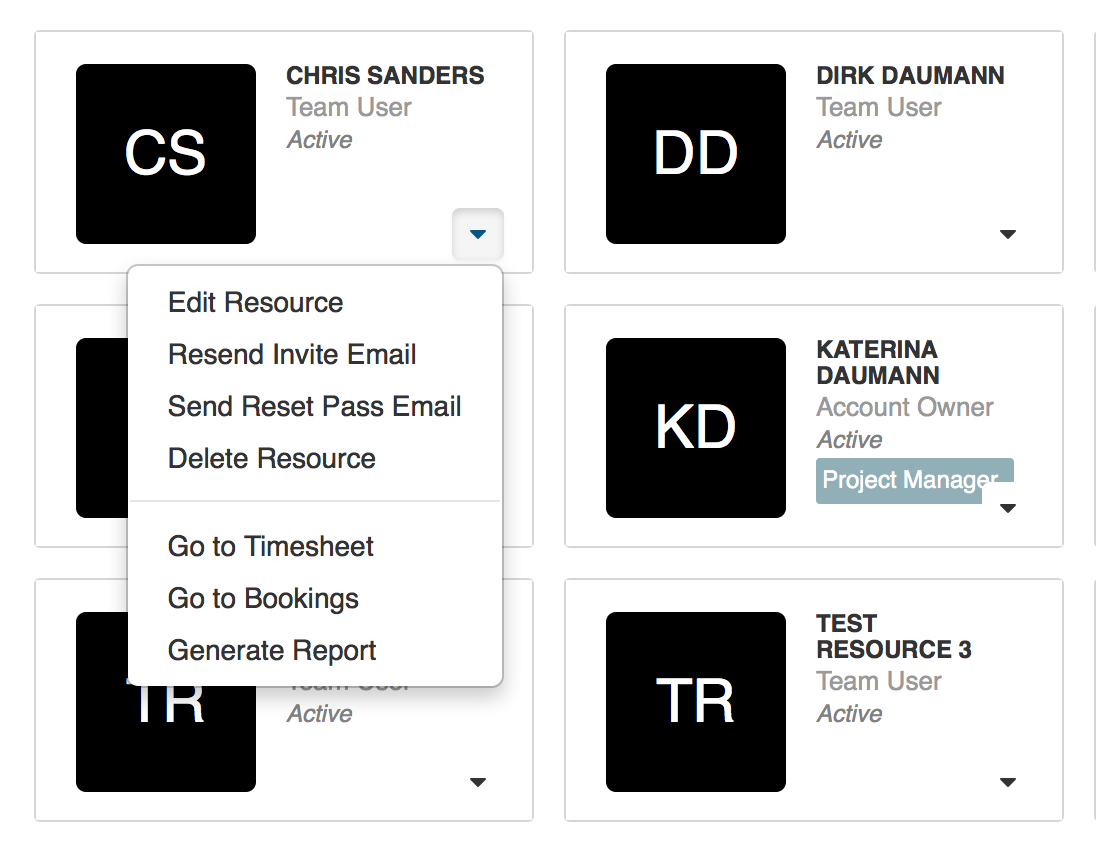 Filter, Search & Sort
Located just above the manage resources grid.

FIlter / Search / Sort: Use this option to narrow down the people you are trying to find.
Using the Match All will perform an AND match and everything you select must match. Using an ANY match will act like OR logic and match any of what you choose. This way you can create a broader or more narrow search.