Project Status
Project Status can be edited in the "General Settings" of your Project. The different Project Statuses you can choose from are:
Pending

Planned

Floating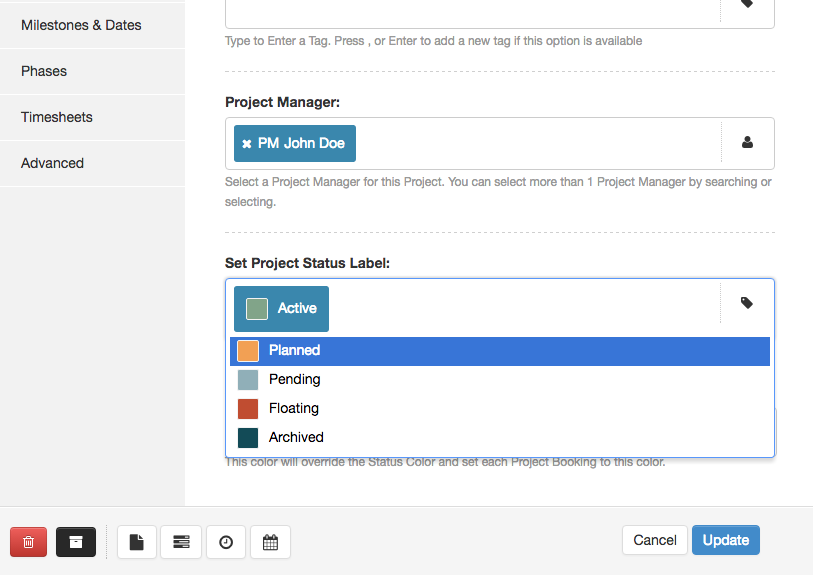 Active
This is the default state and indicates the project is active.
Archived
This state removes the projects from the scheduler and timesheets. You can still generate report data on them.
Pending
This status gives you the ability to book a project in the pending state without hours being counted in reports or displaying overbooked in the scheduler. Essentially it provides you with a way to book resources tentatively on a project.
Planned
This status allows you to book resources without the hours being included in reports.
Floating
This status allows you to book time for a resources without displaying overbookings in the scheduler. This can be useful for extra work someone may take on as part of their role but you don't want to look like they are being overbooked. Hours are reported.