Hub Planner Resource Management Software
Hub Planner is a resource scheduling, timesheets and vacation management tool, designed and developed to provide businesses with a sophisticated and modern tool to plan, schedule, track and book their teams of resources. The Resource Scheduling Software that is Hub Planner is built around the mindset that the resource comes first and not the project. The software focuses on providing your team with a bird's eye view of your business's availability and utilization while providing insight into the team's progress, billability, and profitability.
To get here, you might have googled some of the following:
Daily Scheduler
Timesheets
Resource Planner
Resource Management Software
Project Planning Software
Resource Planning
Time Tracking Tool
Resource Scheduling Software
The Components of Hub Planner & Resource Management
Hub Planner is made up of a few main components to help bring the resource scheduling together. They are
The Scheduler
Timesheets
Reports
Vacations / Annual Leave / PTO
Dashboard
Settings
API
[/fusion_text]
What is the Hub Planner – The Scheduler
The Hub Planner Resource Scheduler allows you to schedule your resource on different projects & events and plan vacations. The scheduler is an intuitive and interactive tool designed to be used by both teams and resource planners. Resource Scheduling becomes more efficent with team utilization rates being maximized. Cpacity planning and forecasting becomes so simple with the Resource Management tool.
Take a look at the below video tutorial which gives you an overview of the core functionalities of the Hub Planner resource scheduler for scheduling your team of resources.
Also, take a look at the Scheduler Customization Hints & Tips/
Timesheets
Timesheets is an extension to Hub Planner's base functionality and allows your team to enter the actual time they spent on projects. Each team member gets their own timesheet module allowing where the suggested time from the resource scheduler is pre-entered into their timesheets to make the process more streamlined.
We have a separate knowledge base section for Timesheets you can find here.
Have a look at the below Timesheets tutorial.
Reports
All data entered into the system can be aggregated, manipulated and exported in the reports section. Reporting in Resource Management offers many different templates to display the data and allows you to build your own reports and save your own templates.
There is a vast Reporting Function within the Resource Planning Software with 70+ preformatted templates. There is also a Report Builder that allows you to create your report from scratch. Preformatted templates are grouped in folders within the home page of reports. Report folders include some of the following:
Projects
Resources
Billing & Budgets
Heat Maps
Group Reports
Client Reports
Check out the Knowledge Base of Reports for lots of information on how to get the most out of Resource Management Reports.
Reports Feature Page – Best Resource & Project Reporting Templates
Blog post – Hub Planner Release Brand New State of the Art Reporting System
Vacation / Annual Leave / PTO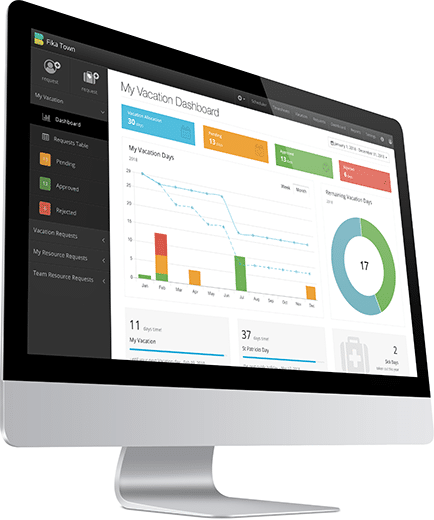 Hub Planner has an optional Vacation and Annual Leave extension which gives each team member a vacation dashboard and allows you to set how many vacation days each employee receives per year. From here they can request vacation / annual leave / pto and it can go through an approval process.
Knowledge Base for the Vacation & Annual Leave Premium Extension
Blog Post on Vacation Annual Leave Workflow now added to Hub Planner
Dashboard
The dashboard is used to grab a snapshot of your resources, projects and groups. There are widgets and graphs available to give you a sense of how the team is performing this week, and allow team members themselves see metrics which are important for them.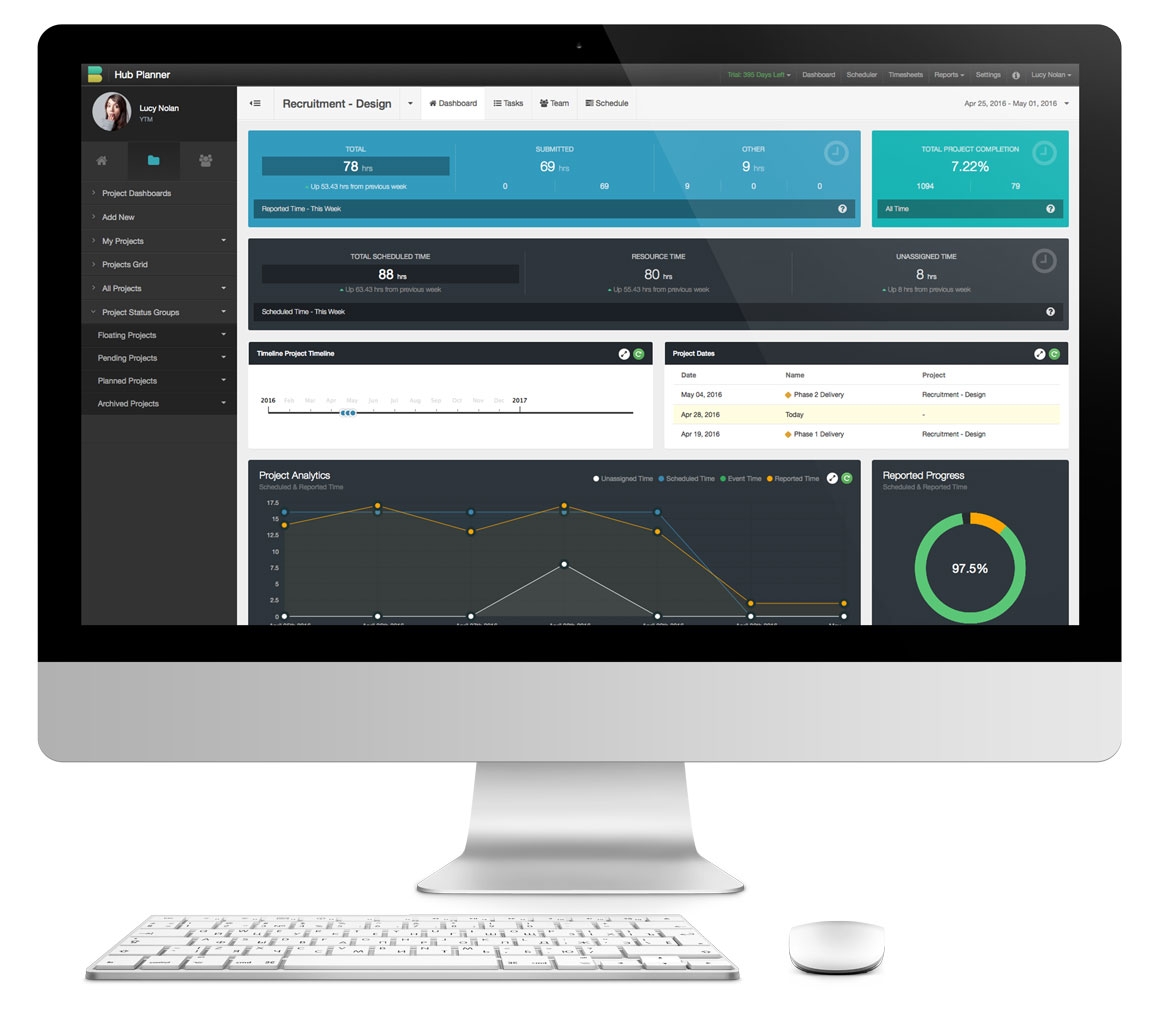 What is Hub Planner – Extensions
There are more Premium Extensions that Hub Planner has to offer: with plenty more on the way.
What is Hub Planner – Settings
From the settings page you can control all global options for your account. You can customize the keywords used for your business and team members can login and adjust their profile.
API
The API is available for companies to integrate Hub Planner with other third part software. We have a the full REST API documentation located on our Github page. https://github.com/hubplanner/API
Hub Planner has a direct inline integration with Basecamp. There is also a facility for Zapier too.
[/fusion_builder_column][/fusion_builder_row][/fusion_builder_container]